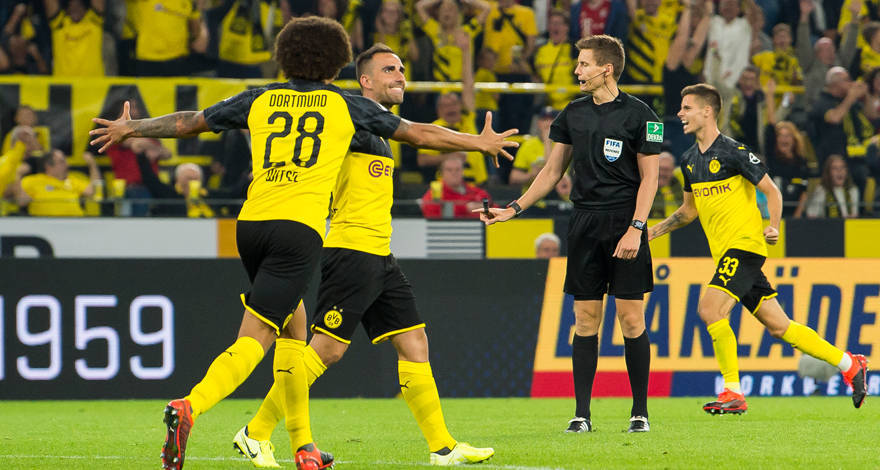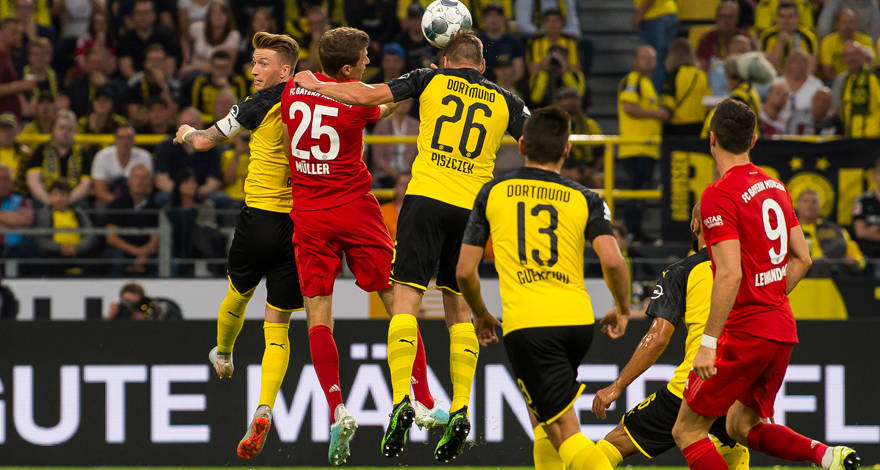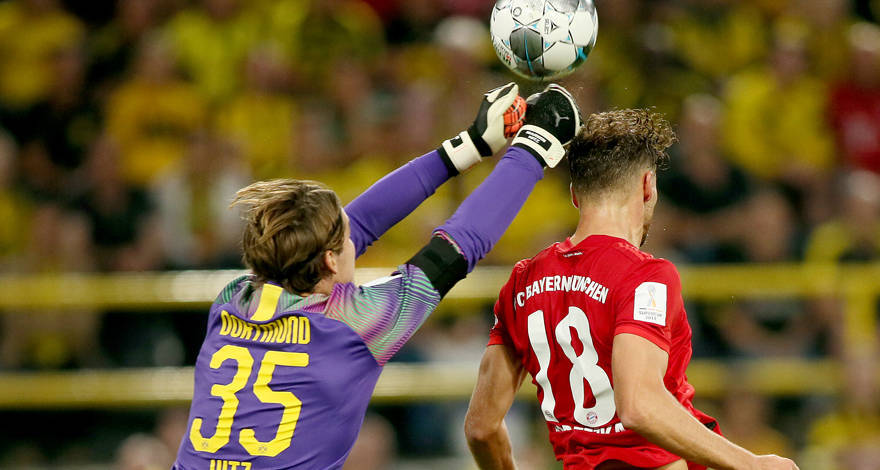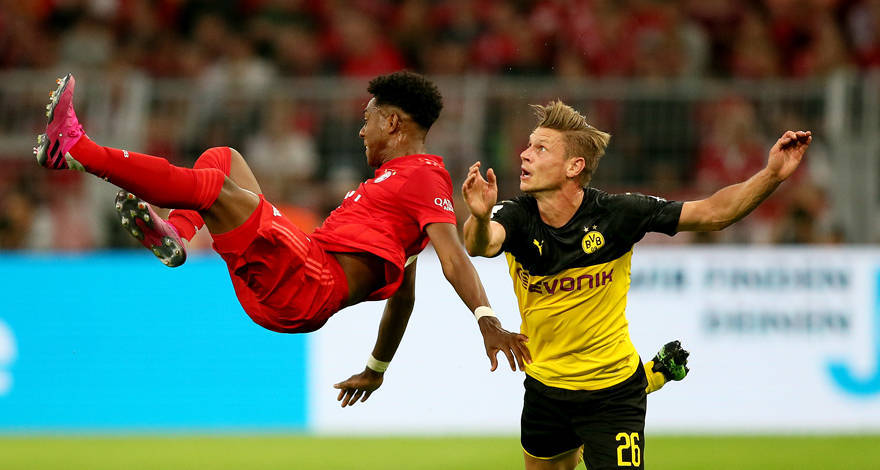 "It's the most important test in pre-season, but it's a competitive match too," said BVB boss Hans-Joachim Watzke as he looked ahead to the 2019 Super Cup.
02/08/2019
Borussia Dortmund and Bayern Munich are set to square off in a Super Cup final for the eighth time. With six and eight titles respectively, the two clubs are the most successful in the history of the competition, which pits the DFB Cup holders (or the vice champions) against the Bundesliga winners.
Former BVB boss Jürgen Klopp once came up with a rather practical take on the Super Cup: for the winner, it is an additional title; for the loser, rather than a tragic defeat, it is an important test a week before the DFB Cup First Round.
The 24th edition of this competition, which was first held in 1977, is being keenly awaited by football fans across Germany. Every single one of the 81,365 seats in Signal Iduna Park has been sold out, and there will also be millions of spectators across the country watching on television when referee Daniel Siebert gets the game underway at 20:30 CET on Saturday evening. ZDF is one of 200 channels that will broadcast the match live to the furthest-flung corners of the globe.
"It's the most important test in pre-season, but it's a competitive match too," said BVB boss Hans-Joachim Watzke as he looked ahead to the 2019 Super Cup. "Due to the close run-in between the teams at the end of last season, this match has naturally taken on another meaning for many German football supporters."
While BVB were triumphant in their first four Super Cup finals – in 1989, 1995, 1996 and 2008) – and won the 2013 and 2014 editions in their own backyard, there were defeats in 2016 (2-0 scoreline) and 2017 (5-4 on penalties). As well as helping to ensure a good start (Marco Reus: "The Super Cup holds a great significance for us all. It's a title up for grabs, it's important to start the season well and to show our fans that we're out to achieve something."), prestige is at stake too. "Both teams will try to make the first statement," says Watzke. In its Thursday edition, kicker wrote: "Both want to become champions. The Super Cup between BVB and Bayern electrifies."
The match on Saturday will be the 24th in the history of the Super Cup and the 11th involving Borussia Dortmund, who will be gunning for their seventh title. Michael Zorc said: "We want to win. We rarely lose home games."
Boris Rupert